Keep your Facility Safe from Fire with the Best Fire Protection Boards from Bay City
The safety of your facility is essential to the function of your business. As such, when constructing or updating commercial and industrial structures, considerations must be made for various fire protection systems. And when it comes to practical, long-lasting passive fire protection, facility managers count on the ability of fire protection boards. Thankfully, finding and installing fire protection boards is simple with assistance from Bay City Inc.
What are Fire Protection Boards?
Fire protection boards provide contractors with another method of passive fireproofing, predominantly composed of mineral fiber and special fire-retardant additives. These boards are known for their exceptional stability, ease of installation, and impressive fire performance, capable of up to 4 hours of fire resistance. Fire protection boards find widespread application in various settings, including industrial, commercial, and public areas, significantly enhancing the safety and resilience of these structures.
Why Choose Fire Protection Boards?
Alternative to Spray Fireproofing – Although sprays and coatings for fireproofing are incredibly effective, fire protection boards are just as valuable! In fact, fire protection boards prove to be more advantageous when spray application is impractical due to space constraints or poor installation conditions.
Simple Installation – There's little setup required to install fireproofing boards. Unlike cementitious or intumescent fireproofing, where a surface must be prepared before applying a spray or coating, fireproofing boards are ready as is for easier on-the-job installation.
Complete Encasement – Besides protecting a building's walls, ceilings and structural steel, fireproofing boards can protect your facility from internal dangers. Energy storage devices, batteries, servers, and electrical systems can malfunction and cause a fire, which can quickly grow if not contained. However, if these systems are enclosed using fireproofing boards, the fire can't spread.
What is a Fire Protection Board Made From?
Mineral Fiber – Manufactured from mineral fibers, primary compressed rock wool, these boards provide excellent fire resistance and sound insulation. The mineral fibers used in production are non-combustible, contributing to the board's fireproof capabilities. Also, these boards are lightweight and easy to install, making them a popular choice for a broad range of fire protection applications.
How Can Bay City Help?
Mike Nuss, the owner of Bay City Inc., has over 20 years of experience installing and managing various fire protection systems. Mike and his team of expert contractors provide quick work for clients, promising long-lasting results guaranteed to protect your facility. Ask any facility managers we've helped throughout Florida, California, Texas and the surrounding areas; with thermal acoustic insulation, intumescent fire-resistant materials, cementitious fireproofing, firestopping, and moisture protection, our fireproofing and protection services can't be matched! As such, from Bay City you can expect:
Exceptional Customer Care – Utilizing a small team of fireproofing experts has its benefits, namely, being able to offer our customers the quality they deserve. Our professionals can implement effective fire protection solutions in a manner that's quick and doesn't interrupt the operation of your facility.
Fireproofing Experts – Our team has worked with countless manufacturers to implement fire protection for various commercial, industrial, and residential-complex facilities. Such extensive experience has made us experts in our field, ensuring you always receive service that produces excellent, long-lasting results.
Full Range of Service – Bay City specializes in the application of products that adhere to the construction and design guidelines stated under Division 7 for thermal and moisture protection. We provide all necessary services to ensure you meet and exceed the standards for insulation required for commercial construction.
Our Manufacturers' Products
Bay City partners with popular fireproofing manufacturers to deliver the best fire protection systems nationwide for contractors and facility managers. Our materials come from manufacturers like Isolatek International, Hilti and Albi, three leading high-quality fire protection systems producers. Their products include the Cafco-Board and Albi DriClad.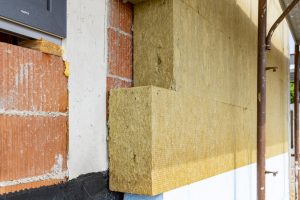 Talk with Our Team
When the standard fireproofing sprays, coatings and systems won't do the trick, instead invest in the excellent fire resistance of fire protection boards supplied and installed by Bay City Inc. To learn more about our products or request a quote, call 408-313-4465. Also, you can email us at info@baycityinc.com.